21 ECCLESTON SQUARE

Eccelston Square is a "Large stuccoed square built in 1835 by Thomas Cubitt and named after the Duke of Westminster's estate at Eccleston, Cheshire. Matthew Arnold lived at No. 3 in 1877; Winston Churchill in 1908-11 at No. 33 where his son, Randolph, was born. This house was the headquarters of the Labour Party during the General Strike of 1926. The garden is private."
Source: The London Encyclopedia (Weinreb and Hibbert, 1983).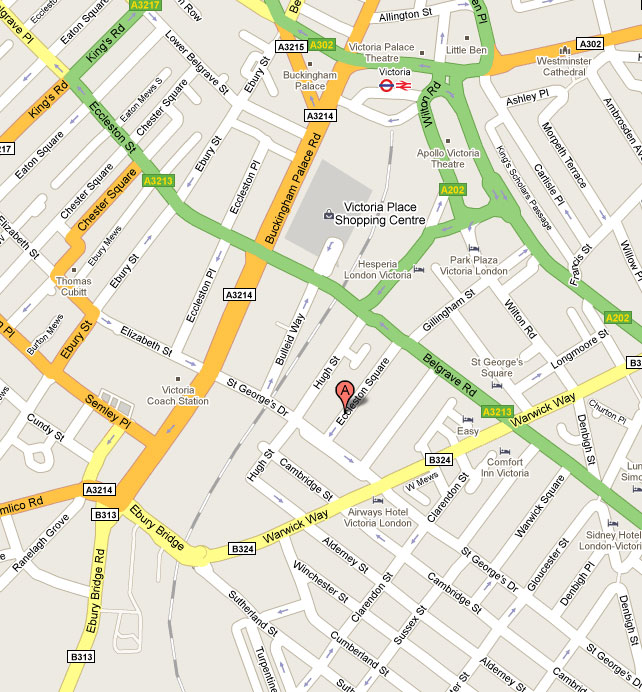 Location map, Eccleston Square. No 21 is on the west side.
Captain Scott's house was nearby in Buckingham Palace Road, where the Victoria Coach Station presently is.
SOME PHOTOGRAPHS OF 21 ECCLESTON SQUARE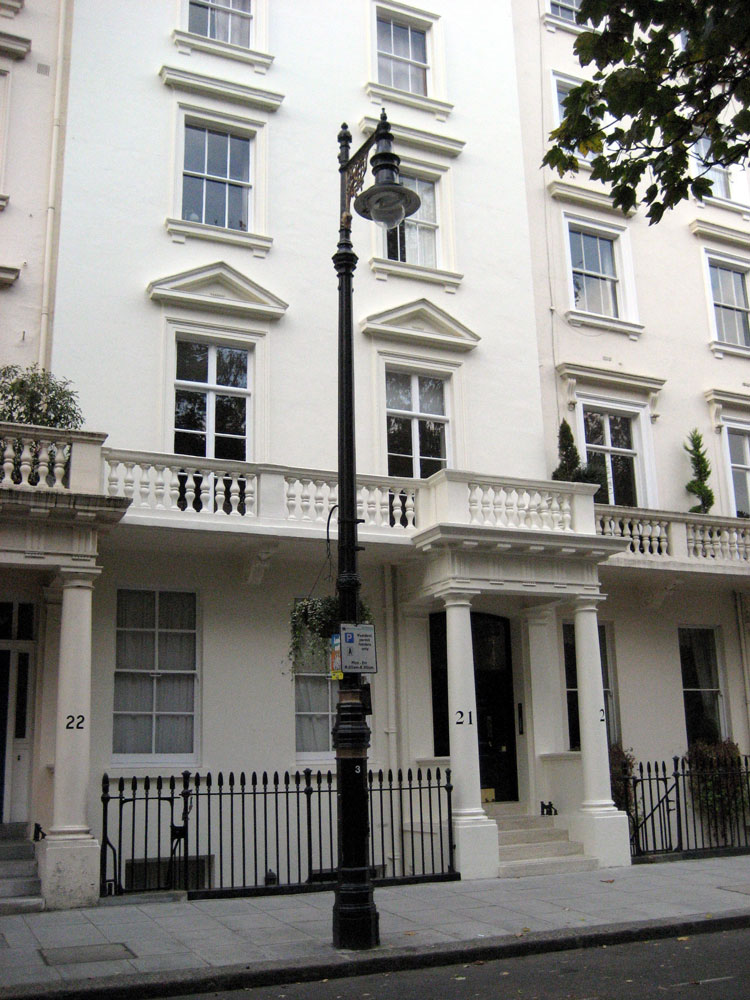 ---