Sponsors:The Antarctic Circle and The California Contingent
Co-Sponsors: The Northern California Chapter of The Explorers Club
The Shackleton Museum, Athy, Co. Kildare, Ireland.
---
Home
Principles of the SouthPole-sium
Schedule/Agenda
Registration information and Form. Will activate after March 1.
Those who have registered. Will activate after March 1.
Those who are planning to attend, have expressed interest in doing so or are unable to
Subjects of talks proposed to be presented so far
Subject ideas for talks that might be presented
San Francisco Bay Area and further afield.
Our venues
Accommodation
Updates & E-mails
Blog/Comments

---
ACCOMMODATION
Committee member Joan Boothe has managed to reserve a block of 17 rooms at the University Club which is likely to also be the venue for our Friday Banquet.

The University Club of San Francisco
800 Powell Street
San Francisco, CA 94108
Phone: (415) 8781-0900
Email: info@uclubsf.org
Web: https://www.uclubsf.org


The rooms will be available June 22 through June 25 (4 nights). Bookings may be extended forward or backward, depending on availability.

There are 11 Standard Queen rooms at a base rate of $175 per night; 4 Deluxe Queen rooms at $190 per night; and 2 Queen Suites at $205 per night; To these rates are added a total of 16.25% tax.

The block arrangement will terminate on May 22nd, i.e. bookings must be made prior to that date. Rooms may be cancelled up to 30 days before the date of arrival.

The entire Club is a non-smoking facility.

Pets (other than service animals) are not allowed.

How to reserve a room: Our contact at the Club is Christopher Schuler, Members & Guest Services, The Universioty Club of San Francisco, 800 Powell Street, San Francisco, CA 94108.
E-mail: reservations@UClubSF.org

To see the Agreement that Joan has made with the Club click here.

"Your 17 rooms have been blocked in and your guests are free to call in at any time to claim the rooms. They will simply need to let us know that they are seeking to reserve as part of your room block and supply:
1: Name
2: Billing address
3: Contact information
4: Credit Card details (We can not accept Credit Card details over email. They must be called in)"


Located in downtown San Francisco, this hotel is 4.3 mi away from the famous Golden Gate Bridge. University Club of San Francisco features multiple squash courts and rooms with free WiFi. Each comfortable room is furnished with a flat-screen TV and a coffee machine. Convenient room amenities include a hairdryer, telephone and ironing facilities. Standing and ceiling fans are provided in each overnight guest room. San Francisco's University Club is a private hotel that welcomes guests to experience the formal dining of the University Club restaurant, open for lunch and dinner. The hotel bar serves a variety of wine and casual dinners. Guests of University Club can work out in the gym or relax in the sauna. The hotel has a library and meeting rooms as well. San Francisco International Airport is 14 mi away from University Club of San Francisco. Fisherman's Wharf is 6 minutes' drive away.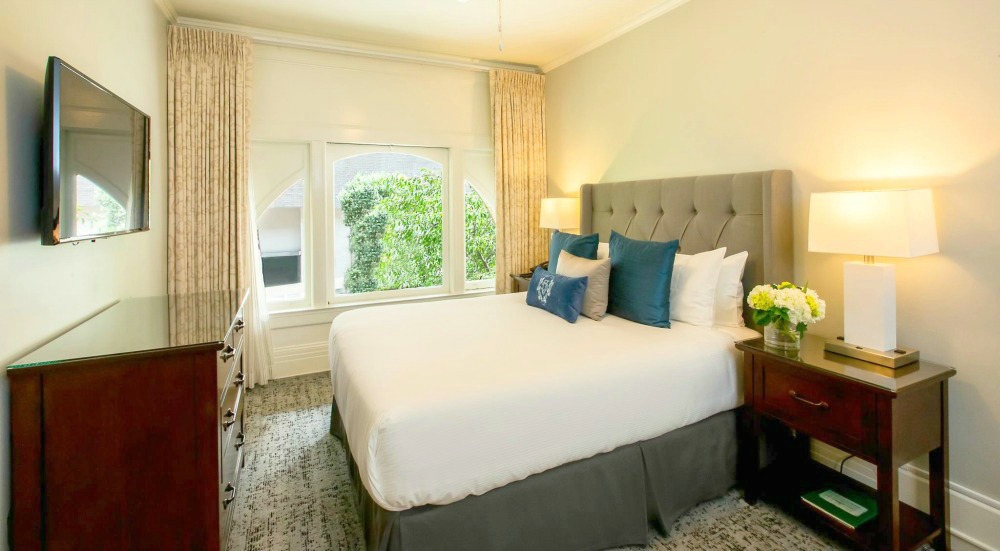 ---