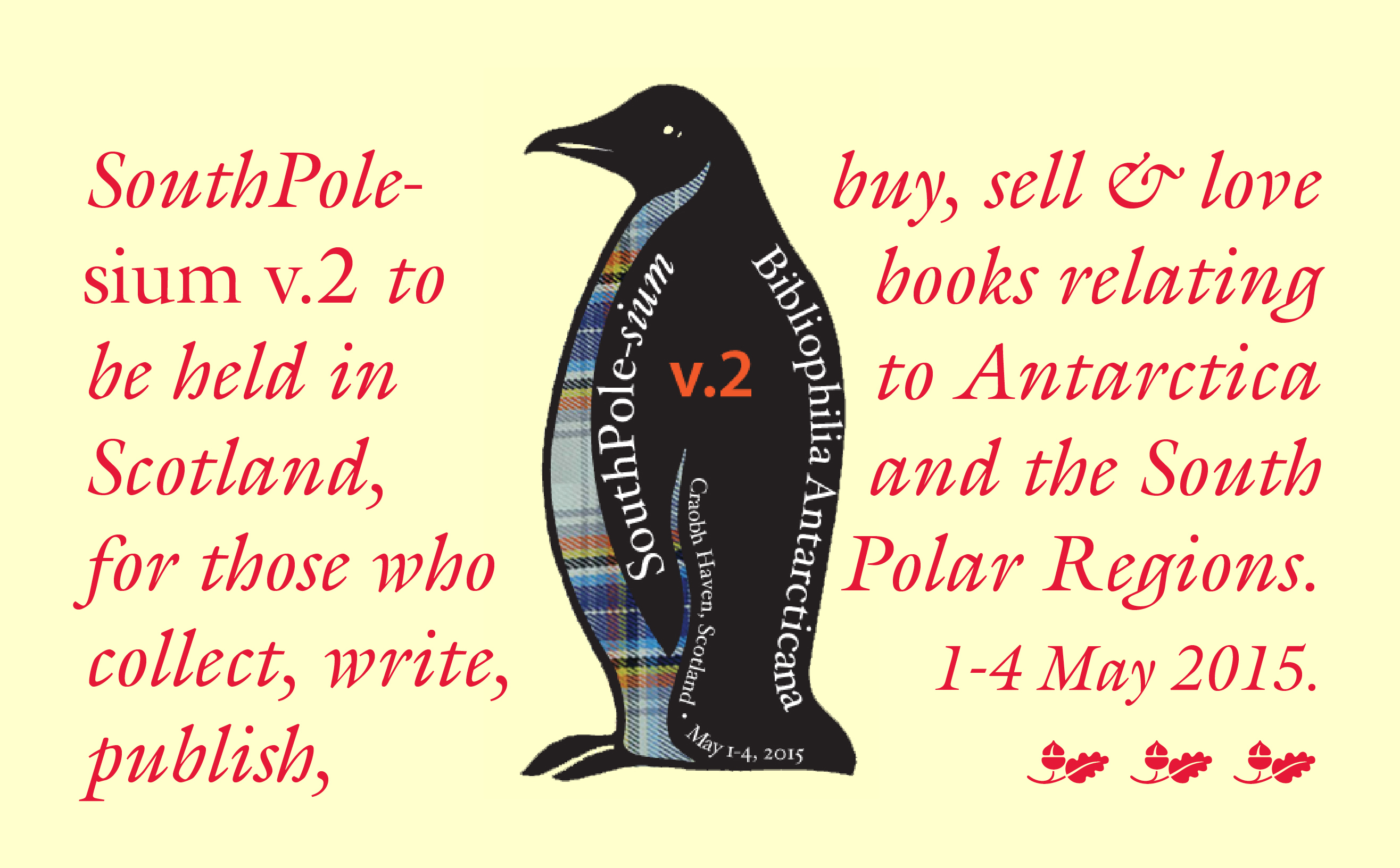 Sponsors: The Antarctic Circle and Falcon Scott
Co-Sponsors: Don Webster (New Zealand), Janice Tipping (England) Joan Boothe (USA)
Maggs Bros. Booksellers (England), Kingsbridge Books (Paul Davies, England), Meridian Rare Books (Stuart Leggatt, England), Fram Museum (Geir Kløver, Norway)
---

Home
Principles of the SouthPole-sium
Blog
Schedule/Agenda
Registration information and Form
Those who have registered
Those who are planning to attend
Those who have expressed interest in attending
Subjects of talks proposed to be presented so far
Subject ideas for talks that might be presented
Craobh Haven
Lunga House, our venue
Accommodation options
Links relative to Scotland
Wardroom Dinners on board the Discovery in Dundee
Updates & E-mails
Comments from those contacted

---
LIMERICK SUBMISSIONS
Limerick. A humorous, frequently bawdy, verse of three long and two short lines rhyming aabba, popularized by Edward Lear.
Source: Wikipedia


Entry 1: There was an old Scot named McNish
Whose anger the Boss did unleash
For he shot his dear cat
He would not forgive that
'Twas a grudge that never found peace.
Entry 2: There was an explorer called Scott
Who found England incredibly hot
So he hurried down south
With his pipe in his mouth
To cool off in an ice ridden spot
Entry 3: When Wilson was signed on by Scott,
Far more than a doctor was got:
Bill sledged with the crew,
And painted and drew
The beauty of that frozen spot.
Entry 4: Explorers are what we've become
But mostly from armchairs, though some
Have donned snow sunglasses
And frozen their asses,
As told at the South Pole-sium.

---