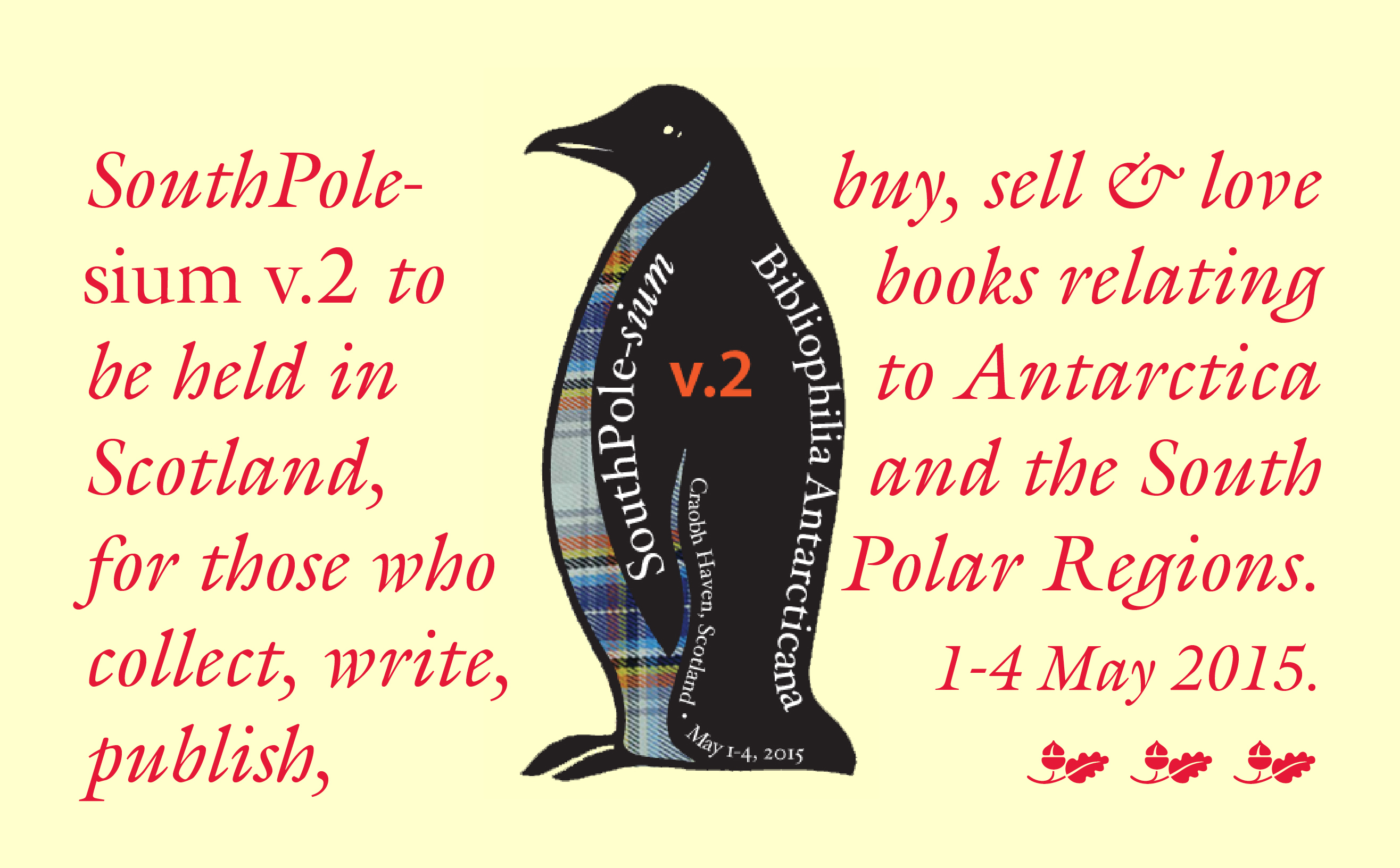 Sponsors: The Antarctic Circle and Falcon Scott
Co-Sponsors: Don Webster (New Zealand), Janice Tipping (England) Joan Boothe (USA)
Maggs Bros. Booksellers (England), Kingsbridge Books (Paul Davies, England), Meridian Rare Books (Stuart Leggatt, England), Fram Museum (Geir Kløver, Norway)
---

Home
Principles of the SouthPole-sium
Blog
Schedule/Agenda
Registration information and Form
Those who have registered
Those who are planning to attend
Those who have expressed interest in attending
Subjects of talks proposed to be presented so far
Subject ideas for talks that might be presented
Craobh Haven
Lunga House, our venue
Accommodation options
Links relative to Scotland
Wardroom Dinners on board the Discovery in Dundee
Updates & E-mails
Comments from those contacted

---
LUNGA HOUSE – OUR VENUE
"Lunga House is a fine old Scottish Country House, originally a 16th century Tower House. Castellated, turreted and set on green lawns amidst tangled woodland. The house benefits from stunning views of the sea stretching from the Corryvreckan to Loch Melford encompassing the islands of Jura, Scarba, Luing, Shuna and beyond to the mountains of Mull." We'll have exclusive use of Lunga for the duration of the SouthPole-sium: Dining Room, two Lounges, the Ballroom and 13 bedrooms. Lunga can provide B&B for those who wish it. See further information under Accommodation Options. Also, have a look at Lunga's website. Here are some photos I took when visiting in November, 2013:


Lunga House.


The western facade. One of the lounges.


The view down to Craobh Haven.





The Dining Room.


One of the lounges.


A second lounge.


The Ballroom.



---